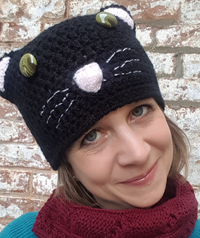 School Visits
Connecting with readers during school visits is one of the best bits of being an author. There's nothing like chatting with children about their favourite books, hearing their amazing ideas, and helping them develop their own creative skills. And it's great for kids too! A National Literacy Report found that pupils who had an author visit this academic year were twice as likely to read above the expected level for their age. Read the full report HERE.

As a debut author I am still quite new to school visits but I'm learning fast! I have previously taught drawing and illustration workshops to both adults and children. I also work as a District Nurse in which teaching is an integral part of my role, and also means not much fazes me!
Details about Visits
My visits comprise of a combination of an author talk and/or creative writing and/or cross-curricular workshops. I am also offering facilitated discussion group sessions, and a six-week creative writing course. Please see details below. My novel, The Spellbinding Secret of Avery Buckle, is aimed at 8-12 year olds, but I can tailor visits for any class within KS2. Due to the Covid pandemic, I am only able to offer virtual visits at present.

AUTHOR TALK
Suitable for KS2
Numbers: flexible
Content: interactive presentation, reading, activity/game, Q&A

WORKSHOPS
Suitable for KS2
Numbers: no more than 20
Content: My workshops are a development of the topics in my School Resources Pack:
- 'Making Your Writing Gorgeous' (Riddles Workshop)
- 'Finding the Treasure' (Plotting in Mystery and Adventure Stories Workshop)
- 'Tales and Tails' (Characters Workshop)
- 'Delve into the Memory Casket' (Researching A Story Using Cross-Curricular Activities - Science, History, and Geography Workshop)

WRITING COURSE
Suitable for school years 5-9/ P5-S3
Numbers: no more than 10
Content: If you have a small group of very keen young writers who you feel might benefit from more consistent input to develop their writing, then I provide a six week course of weekly sessions. We will explore everything from characters to setting, and end with a celebration of the children or young people's writing. The course involves short homework tasks and constructive feedback on writing.

FACILITATED DISCUSSION GROUPS
Suitable for school years 5-9, and adults
Numbers: no more than 10, but adult groups can be more flexible
Content: Discussion groups follow one of two broad themes and can drill down into particular aspects chosen by the group
Writing craft:
- The team behind a book and the process of being published
- Writing logistics: where, when and how I write (incorporating issues around accessibility and diversity)
- Why I write
Folktales in The Spellbinding Secret of Avery Buckle:
- Witches and the Cat Fae: girl power and the shapeshifting motif
- Hearthfolk and Scottish Faeries: speculating on archaeological and 'othering' origins of folk tales
- Crannogs, Giants and 'Baddies': Monsters in the landscape.

Contact to arrange a visit
Please contact me at: hannahcatherinefoley@gmail.com
or via my publisher: floris@florisbooks.co.uk.