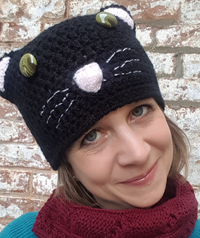 School Visits
Connecting with readers during school visits is one of the best bits of being an author. There's nothing like chatting with children about their favourite books, hearing their amazing ideas, and helping them develop their own creative skills. And it's great for kids too! A National Literacy Report found that pupils who had an author visit this academic year were twice as likely to read above the expected level for their age. Read the full report HERE.

I have previously taught drawing and illustration workshops to both adults and children. I also work as a nurse in which teaching is part of my role and means not much fazes me!
"A huge thank you on behalf of St Thomas Library and our customers… The workshop was fantastic and the enthusiasm and creativity of the kids was wonderful." - St Thomas Library, Exeter.

"Thank you so much for the talk; the children were very much inspired by your words." – Pannal Primary School

"The children loved meeting you and hearing your ideas and writing processes and you've definitely inspired our writing for next half term!" - Saltergate Primary School

** I fit events and visits in around my day job and writing deadlines so generally aim to take leave from work now and again to be able to do these. I love meeting readers so wouldn't miss out on them for a minute, but it does mean my availability is limited. Please do get in touch, if you would like me to visit you - I can usually work something out with notice.**

Details about Visits
My visits comprise of a combination of an author talk and/or creative writing workshop. Please see details below. My novel, The Tiger Who Sleeps Under My Chair, is aimed at 9-13 year olds, but I can tailor visits for any class within KS2 or lower KS3.

AUTHOR TALK
Suitable for KS2 and lower KS3
Numbers: flexible
Content: interactive presentation, reading, activity/game, Q&A

MARY ANNING WRITING WORKSHOP
Suitable for KS2 and lower KS3
Numbers: no more than a two-form entry year group
Content: Using Mary Anning and fossil hunting as our starting point we'll explore writing a mystery story inspired by a place, including tips on structuring and editing a story.

Contact to arrange a visit
Please contact me at: hannahcatherinefoley@gmail.com
Or, via my publisher: sabina@edpr.co.uk.