Hello. My name is Hannah. My new children's novel will be published by Zephyr in 2023. If you would like to know a bit more about me, please read on…

I grew up in a tiny redbrick, terrace house in the Southwest of England. My dad worked on a nearby country estate which meant I got to spend lots of time running about with my sister, climbing trees and day dreaming in wild green spaces while he was busy mending tractors in the workshop. Dad would take us all over the county in one of his beat-up old cars to see vintage tractor shows or go along to a ploughing match. I still love the smell of engine oil mixed with hay, and have an endless fascination for old engine parts. We could walk to the sea from our house so we also spent long summers splashing about in the waves and digging enormous sand holes! But I liked the winter best, when all the tourists had gone, and we had the beach back to ourselves again.

As I got older I saved up and went off travelling but travelling gave me a funny feeling. It was one of those things that I knew I was supposed to enjoy doing. People go off and have a marvelous time travelling don't they? You can tell, because they show everyone lots of amazing pictures of themselves in exotic places doing adventurous things. But I just kept feeling very odd. Much later on I read something Joanne Harris wrote about the false superiority travellers feel and it all made sense. The idea that people all over the world were grafting away for the peace and plenty I had left behind made me feel like a fool, so I went home.
Eventually I went off to train to be a nurse. There wasn't much money in my house growing up so it was really important I got a useful job where I could pay my bills because my parents couldn't help me out if I got into any bother. I expect a few of you know what that's like. It was only much later, when I had a little girl of my own, that I fulfilled a lifetime's ambition and went off to Art College in Edinburgh to learn to be an illustrator. We lived in a cottage on a sheep farm in the middle of nowhere while I studied. We got snowed in lots of times and had all sorts of adventures in the hills. It was brilliant. When I left Art College I worked as a freelance illustrator drawing lots of different things, from lions and rhinos through to the insides of cells. I really liked illustrating sciency sorts of things but my absolute favourite thing to draw was frogs. They have such expressive faces and comical bodies. Did you know that frogs can breathe and drink through their skin? Amazing! There are two cheeky frogs in the Billy Hippo picture books by Vivian French which I was lucky enough to illustrate.
"Hannah Foley is a sparky, imaginative new voice in children's fantasy."
- Scottish Books International
I had an idea that I would like to write and illustrate my own picture book so I joined an evening class to help me learn to do that, but whenever I tried to write a picture book a rather funny thing would happen. I kept writing a much longer story for older children instead. I couldn't seem to stop myself, I just couldn't write a picture book. One day I decided to be brave and I entered my story into a competition called the Kelpies Prize. I was very, very surprised when my book won! It was a special thing to hear my name read out at the Edinburgh International Book Festival (which is a wonderful and important book festival if you don't know it). In 2021, The Spellbinding Secret of Avery Buckle was published by the Kelpies imprint of Floris Books.

Now, I live back in Devon in a little redbrick, terrace house with my own children. I love going for adventures in the countryside and by the sea in all the exact same places I used to go adventuring as a kid. When I'm not adventuring or writing books or drawing pictures I work as a nurse – at the moment, as a Specialist Nurse for people with Multiple Sclerosis (MS). Multiple Sclerosis is an autoimmune condition involving people's brain and spinal nerves, for which there is currently no cure. These nerves affect absolutely every function in the body, which might give you some clues as to the widespread effects of the condition.

You can find out more about Multiple Sclerosis by visiting the webpages of the:
MS Society
MS Trust


Below is a link to a blog post I wrote on the topic of my writing life:
• Where I Write - click HERE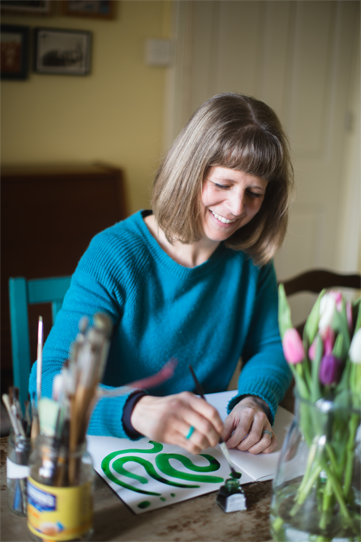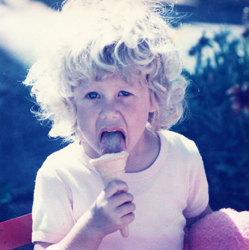 Photograph by Rosie Parsons
Copyright Hannah Foley 2022