I am a freelance illustrator based in Exeter, Devon. I have a first class BA in illustration from Edinburgh College of Art. A qualified nurse, I have a particular interest in scientific themes. I hold a Master of Nursing Science.

I have worked for several years illustrating for children, young people and families in the educational and charitable sectors. In that time I have drawn everything from lions and rhinos through to the insides of cells! I use inks, paints, printmaking and digital techniques to make my illustrations. My favourite thing to draw is frogs. They have such expressive faces and comical bodies. Did you know that frogs can breathe and drink through their skin? Amazing!

Clients I have worked for are: The Scottish Centre for Conflict Resolution (SCCR), Centre of the Cell, Little Door Books, The Wildlife Trusts, The Centre for Genomics and Child Health (Blizard Institute).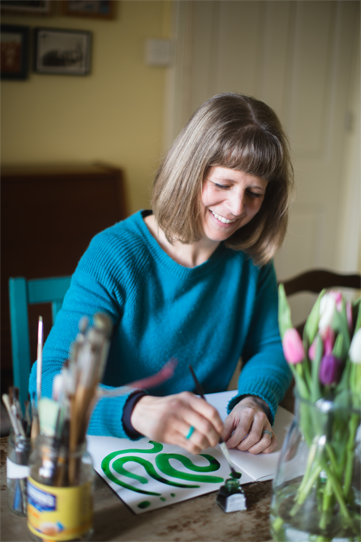 Photograph by Rosie Parsons